Welcome to
BEAST MEDIA
We are a team of strategists, artists, and producers
with multi-cultural backgrounds.
Our mission is to create magnetic content
that inspires people across time and media.
We love to collaborate.
We worked hand in hand with Godiva Japan to conceive and create over 30 tv/web contents, helping to double their sales in five years.
love.works
"The creativity, the quality and the collaborative way of working has been outstanding resulting in very successful campaigns with sales above our expectations. Our global board was very pleased."
Jerome Chouchan, Managing Director, Godiva Japan, Korea, Australia.
love.works
Beast Media pitched a winning concept, and won the mandate to be both creative agency and production company.
Delivering the finished product on time and within budget, we are very pleased with the result."
Craig Bromley, CEO and President,
Manulife Japan
love.works
Minimalist,
evocative, emotional. I love the work.
Gordon Watson, Regional Chief Executive,
AIA Group Ltd., Hong Kong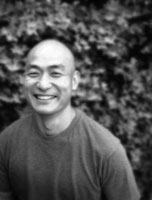 DIRECTOR/CREATIVE DIRECTOR
Makoto Hirano began his career in advertising and media as an art director for DYR Agency in NYC. A few years later he was beckoned by MacDonald Bunton Films, Sydney to begin his career as a film director in Australia on the strengths of short films and music videos he self-produced and directed.
After over 10 years in Sydney, Makoto returned to Tokyo in 2009 to establish Beast Media.
He has won numerous film and advertising awards including Cannes Lions, British D&AD, NY ADC Annual, Australian AWARD, and ACC Annual Japan.

EP/PARTNER MARKETING & STRATEGY
Kikoc Veopraseut was born in Laos, raised in France and educated in the US. With over 15 years of experience in finance and project management across different industries and continents she combines global mindset with local experience and awareness. Prior to Beast Media, she performed strategic planning at Rothschild in Switzerland, where she was instrumental in redefining a new approach to their budget and implementing it. She tackles every project with a passionate heart of a child. When she is not working, you might catch her on a bicycle in search of great design, art, and cafe latte.